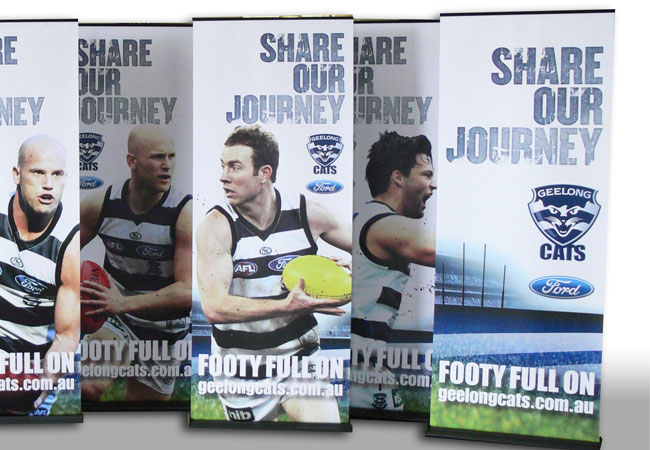 Geelong based Merv Jennings Signs, Digital Print and Wide format printers are pleased to announce our brand new web site is NOW live.
Rod Taylor comments- "that the common rule of thumb when it comes to web sites is 'that a web site ages the same as a dog!" Well, at Merv Jennings Digital we are not too sure about that bit of Web site mythology. However what we do really know is that our web site was a few years old and didn't offer you, our clients the very best face of what we do. It's the old adage "perception is reality". So when our business is in the world of wide format digital print, large format digital print, digital signage, in the digital space or whatever trendy name you want to put on it… well to us "1 picture is a 1000 words".
If our web site presence looks like last years…. well that's how people may see us! Just like how your customers and visitors will see your business's image and digital prints on your site.

Think about it…how often do you see a business and it just doesn't look like you think it should…signs, digital prints and your business image IS HOW PEOPLE perceive who you are! If your business needs a sign or image lift we can help! We have been involved with signage and digital print since the early days of 1965 when we started!
How life has changed and Merv Jennings Signs have moved with the times.